Jera's Jamboree receives payments for affiliate advertising. As an Amazon Associate I earn from qualifying purchases. As a Cratejoy affiliate I earn if you click on a link and shop from my link. This is at no extra cost to you. Please see my disclosure policy for more information.
Bring calm and balance back into your life with mindful baking
In a shifting world where there are no guarantees that life will stay the same, mindful baking is a great way to bring calm and balance back into your life.
Britain Loves Baking is a company that is committed to mindful baking and mental health. Their new initiative is to help promote the physical and mental health benefits that baking provides.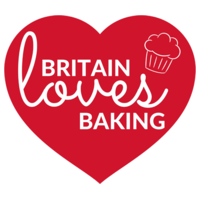 From the 1st of January, 2021, 10% of all Britain Loves Baking's profits will be ring-fenced and committed to mindful baking projects that have a direct impact in the community and each year they will release an impact report and publish the amount given to the projects and the outcome will be published on their website.
I love that they're holding themselves accountable and this shows just how important mental health is to them.
Created by founder Greg Wixted, who for many years has turned to baking during times of stress and can often be found baking long into the night, these boxes are produced and sold to us at cost.
You can buy the mindfulness baking box for ONLY £10. The difference in price is donated to the Mental Health Foundation, the UK's leading charity for everyone's mental health.
With prevention at the heart of what they do, the Mental Health Foundation's aim is to find and address the sources of mental health problems so that people and communities can thrive.
Three Recipes
The box has three recipes with ingredients that will help you to focus, centre and regulate your breathing.

You'll have something yummy to eat after your baking session too!
FOCUSED FOCACCIA
From the smell of a freshly-baked loaf filling your home to the first bite of a homemade hunk of bread to the scientific evidence that cooking and baking is beneficial for your mental health… When it comes to baking your own bread, there are tons of brilliant benefits.
MEDITATION BERRY CUPCAKE
So this is a trick for all you people who think you can't meditate and would also like an excuse to eat some sweets with intentionality. Greg gives you official sanction, if that's what you need – make yourself some cupcakes. But here's the catch, when you make it, you have to focus on it. That means you've got to keep your phone out of sight, turn off the TV or ignore it if you're in a public space where one's blaring, step away from your computer, and don't even allow yourself a magazine or a cereal box to stare at.
RAISING YOUR SELF ESTEEM WITH TUSCAN POLENTA BREAD
The positive effects of opening the oven and taking out a loaf you have laboured over cannot be overstated. The sensory impact of seeing the finished loaf for the first time, the whoosh of heat from the oven, the aromas of caramelised sugars, the sound of the crust singing and the taste of fresh bread is a collection of joys. It is a uniquely satisfying payoff, and pride in such an achievement can feed directly into boosting self-esteem.
You'll also receive handy mindful baking tips that you can continue to practice.
The Mindfulness Baking Box is an initiative that does good (donating money to the Mental Health Foundation) and is good … for your mental health.
Win-Win!
With the restrictions on our lives, I think everyone should have one at home for those stressful, anxious moments or when you need to take some time out. Why not keep one as part of your serenity kit?
You may know someone who is alone or vulnerable or shielding. Sending them one of Britain Loves Baking's Mindful boxes is a thoughtful way to say you're there for them. Or maybe you would like to gift one as a random act of kindness during these uncertain times.
Check out the Britain Loves Baking blog for more on baking when stressed.
Britain Loves Baking is a company I highly recommend.